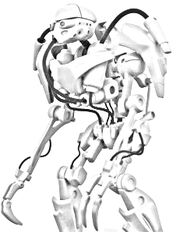 Designed and produced on Mezhra Station above Clak'dor VII and to be sold from Bilbringi Shipyards. This platform serves as an advanced trooper for combat situations. This unit is used in special combat, particularly when opposing capitol ships are close by, greatly reducing maneuverability. Deploy a legion of SSTs and they will swarm the enemy's ships, they can then cut an access point and take the ship from the inside. Or they can simply disable vital systems.
Product Information
Edit
Functionality:
Space. Military. Commando. Large
armament/equipment
Edit
Community content is available under
CC-BY-SA
unless otherwise noted.